제목 : 세계지배를 꿈꾸는 아시아 붉은용 중국해군 군사력
2010-11-13 18:25:22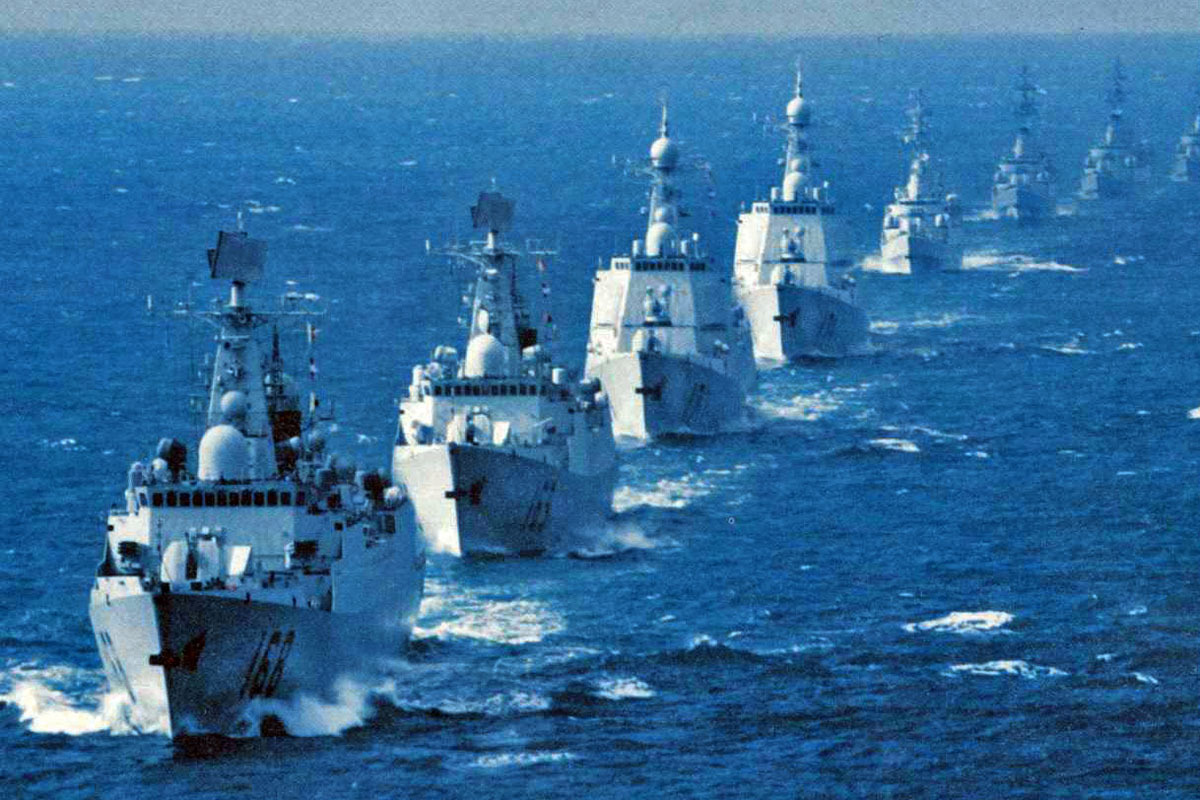 This article is not meant to be an indepth technical analysis. It is simply meant to graphically display the enormous amount of ship building activity that has been going on in the Chinese shipyards for the last several years and what they are producing. The pictures of the shipyard activity speak for themselves. Pictorial sections on current training by the Red Chinese with their new vessels and pictures of the already commissioned vessels are also included. Please see the annual updates of these pages (The latest is the 2009 Update) for further, more detailed information. The shipbuilding pictures come from various online sources that include tourists, business travelers, Chinese citizens, offical Chinese pictures, and enthusiasts. They are current and represent the unprecedented Chinese buildup, where the PLAN is bulding and/or acquiring an amazing fourteen new modern major combatant classes simultaneously, with multiple copies of each ship being built, either simultaneously, or in series production. Those classes include:
Type 051C, Shenyang Class DDG, new area air defense destroyers
Type 052C, Lanzhou Class DDG area air defense destroyer. Phased array radar, VLS. Aegis like battle management
Type 052B, DDG, Guangzhou DDG, general purpose guided missile destroyer
Proj 956, Hangzhou DDG, imported Russian Sovremenny destroyer
Type 054A, modern and very well armed general purpose guided missile frigate with VLS missiles.
Type 093, SSN, new nuclear powered attack submarine
Type 094, SSBN, new nuclear powered ballistic missile submarine
Type 039, Song class SSK, ddvanced diesel electric attack submarine
Proj 636, Yuanzheng SSK, imported advanced Russian Kilo diesel electric attack submarine
Yuan Class SSK, new advanced diesel electric attack submarine with Air Independent Propulsion (AIP) capabilities
Type 072-III, LST Large Amphibious assault ship
Type 071 LPD Very Large Amphibious assault ship
Type 2208, Guided missile Littoral Combat Craft, Advanced, stealthy, wave-piercing catamaran. Type 074A LST Medium, modern amphibious landing craft.
In total, the Communist Chinese have added over ninety-five new major combatants to their fleet over the last twelve years, with more currently building, and more in line behind that. They have modernised their facilities and produced new, large, modern automated shipyards as well. The US Navy continues to build new modern designs as well, but in the same time period has shrunk the total number of major combatants by forty-six. It is a significant occurance when one considers the trend.
THE NEW, EXTENSIVE AND MODERN CHANGXIN SHIPYARDS NEAR SHANGHAI
THE MASSIVE PLAN SHIPBUILDING EFFORT
PLAN TRAINING EXERCISES WITH THEIR NEW VESSELS
THE GROWING, MODERN PLAN BLUE WATER FLEET
...and lets not forget the continuing work on the so-called PLAN "Casino"